Introducing Béland Organic Foods
Established since 1992, we have offices in Vancouver (British Columbia), Toronto (Ontario) and Québec (Québec) and specialize in canadian certified natural organic healthy products.
With our grocery distributors, we currently supply health food stores, supermarkets and processors across Canada.
Béland Organic Foods' policy is that all organic products are manufactured from organically grown ingredients.
No food additives, G.M.O.'s (genetically modified food), artificial colouring, synthetic products or preservatives are used during any of the organic farming process.
All Béland Organic Foods' organic products undergo rigid quality control so we can ensure the highest quality and freshness.
Please enjoy our site. If you require further information about any of our products and services, please do not hesitate to contact us. We welcome your comments, questions and suggestions!
To share the passion of our organic producers by sharing their expertise and know-how by promoting the products of their land. To promote food that is produced in Canada in a sustainable manner using organic farming methods that benefit the environment.
Who We Are
Martin Béland, President
After 5 years in the salmon farming business, in 1992 Martin Béland began selling his own brand of certified organic maple syrup "Canadian Heritage Organics" in and around Vancouver and Victoria. Canadian Heritage Organics was the first readily available brand of certified organic maple syrup in the Western Canadian marketplace and is now a well-established national brand. Martin quickly branched out from strictly maple syrup sales creating "Beland Organic Foods" which has since expanded into almost every category in the natural foods business. This success was achieved through Martin's strong business skills, good ethics, and sheer tenacity. Martin continues today as the president and owner of the Béland Organic Foods. In this role, he oversees all operations and keeps a careful eye open for new Canadian manufacturers that might be a good match for his company's expertise. Because Martin is so dedicated to the hard-working food producers and manufacturers of Canada, he loves to help them achieve their financial and sales goals.
Between business trips all over the country (and all over the world!) Martin enjoys hiking and cycling around his quiet rural home outside of Quebec City. Martin is a true organic foods pioneer whom sees himself as a French and English speaking chameleon in the industry. At the most basic, he'd like nothing more than to share a good meal with anyone in Canada.
"I am very happy and fortunate to be working with all of my highly committed team members." M. Beland.
Catherine O'Neill, Administrative and Market Development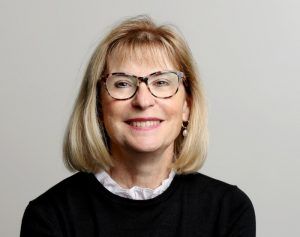 After having worked for most of her career in the pharmaceutical business Catherine has joined Beland Organic Foods in September 2020. She has extensive experience in sales and business development.
She is fluently bilingual, being raised in an Irish-French Canadian family. Catherine has a very strong interest in the organic food business and its benefit on overall health. In her free time she loves to travel and to spent quality time with her family and friends.
Nicholas McGowan, Sales Representative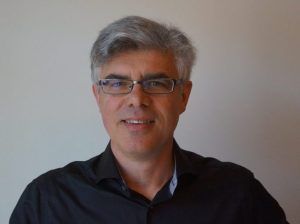 After touring Canada to raise awareness for organic farming in the year 2000, I set a personal goal of promoting certified organic and healthy brands that use certified organic ingredients, in order to contribute to human health and to reduce the toxic load in the environment. In doing so, I have been a key contributor to the success of various natural and certified organic brands from their development stages to their ultimate success in the retail space.
I am pleased to represent Beland Organic Foods, which shares my core philosophy, and will further my effort to reduce the human impact on our planet in promoting local, Canadian, certified organic products in the market.
Alan Butler, Sales Representative

With over 18 years of sales and marketing experience in CPG and the natural food industry representing healthy and ethical brands, Alan was pleased to join Beland Organic Foods in October 2022.
His / Alan's passion for Organic foods and his enthusiasm for sales and promotion within the natural food industry has allowed him to achieve team success by building relationships with manufacturers, distributors, and retailers while representing the products he believes in.
Carbon Boreal Neutral Action
Established in 1992, Béland Organic Foods is an organic food broker, wholesaler, as well as producer. We market our own line of Canadian Heritage Organic maple products and Karthein's organic unpasteurized sauerkraut with probiotics. Béland Organic Foods aims to do its part to reduce Greenhouse Gas Emissions (GHG), slowing down the global climate change by compensating for the GHG emission caused by the transport of its organic lines.
Béland Organic Foods purchases carbon credits from the Carbon Boréal research program, which provides and plants trees that will ultimately offset their GHG emissions linked to all deliveries made in 2018. This is calculated using the total number of kilometres done on by truck or train from origin to destination point of all the orders delivered across Canada. To date, the equivalence of 199,43 tonnes of Co2 was offset by the planting of 1,424 trees, as can be seen on the certificate issued by Carbon Boréal.
We hope to inspire other organic health foods companies and individuals to join us in becoming carbon neutral. Take action or find out more on the Carbone Boreal Program.