Rediscover the taste of olden days from our certified organic cheeses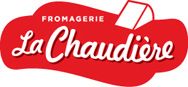 La Chaudière Cheese Inc is located by Lake-Mégantic, situated in the magnificent region of the Eastern Townships with its variety of landscapes. This artisan family company was born in 1976. With modest beginnings, it has grown in size with the passing of years. In 1984, major renovations and acquisition of modern equipment transformed this company into a semi-industrial cheese dairy, thereby allowing it to reach out to new markets. In addition to cheddar manufacturing they make several specialty cheeses such as the cheese twist, Canadian Swiss, Gouda, fondue cheese, 6% light cheddar and butter. In 1995, La Chaudière introduced their newest line of certified organic old style cheddars. In their laboratory technicians check daily to analyse the organic cheeses to ensure a quality product that conforms to our high standards. They are currently working on being accredited by HACCP.
The milk used in the manufacture of certified organic cheeses comes from certified organic farms. Organic agriculture implies they don't use any pesticides or chemical fertilizer in the growing food for their cows. The animals are not given hormones or antibiotic, are fed the healthiest food and in return provide a pure milk with an authentic taste. Moreover, the organic cheeses are made in the old style tradition and contain only natural ingredients. La Chaudière is certified organic by Québec Vrai. This certification agency inspects regularly the organic farms that produce the milk and the factory where these cheeses are made.
The certified organic cheese market has made constant strides over the years. Following current trends the consumer organic market for La Chaudière Old Style Cheeses will continue to expand.
At first, La Chaudière Inc served the neighbouring area of Lake-Mégantic, Eastern Townships, Beauce, Chaudiere-Appalache as well as the area of Montreal. Because of increasing fame La Chaudière certified organic raw milk cheeses can now be purchased all across Canada.