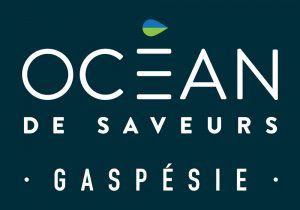 OUR STORY
Breton by origin and a biologist by training, Antoine Nicolas learned to dive before walking, and was more likely to pursue a career in aquaculture.
Since then, he has persevered and founded Un Océan de saveurs, a company specializing in the harvesting and processing of seaweed. They are the first producer of Quebec seaweed to be certified organic, and the only one to be certified Fourchette Bleue, which advocates sound management of our marine resources. Member of the Ordre des agronomes du Québec, Antoine Nicolas also has a master's degree in seafood food processing
An Ocean of Flavors offers nearly a dozen different varieties of seaweed, all carefully selected and then hand picked . They are then sold dehydrated, whole or in flakes, to the general public and to major restaurants.
Algae are divided into three main families: brown, red and green, respectively providing numerous health benefits. Real superfoods, they have every advantage to be integrated into our daily diet, whether as an alternative to table salt, or to add a magical touch to our favorite recipes!
Antoine Nicolas participated in the Quebec version of the Dragon's Den where he successfully presented his company and products.
Sea Vegetables have many health benefits. Here is a link to an interesting article:
Sea Vegetables: Benefits, Varieties, How To Eat & More (mindbodygreen.com)